LoftZone StoreFloor
DIY-Friendly Loft Boarding
The only BBA-Approved loft flooring system that saves money, helps the environment and increases safety, whilst providing extra storage that won't invalidate a NHBC new build house warranty
*Coronavirus update: We are still able to dispatch products within our normal timeframe*
Increase The Value Of Your Home
How can the LoftZone StoreFloor improve my home's efficiency?
It's simple, compressing insulation stops it working!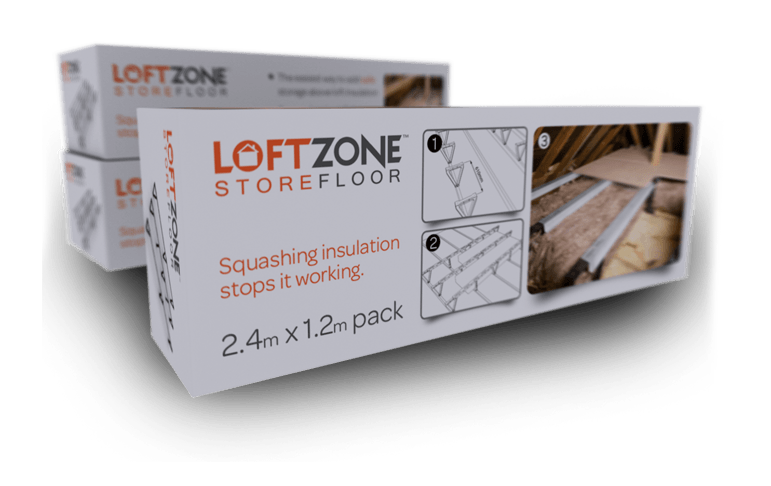 Easy-to-Use StoreFloor Loft Boarding Kit
LoftZone StoreFloor Kits from £74.95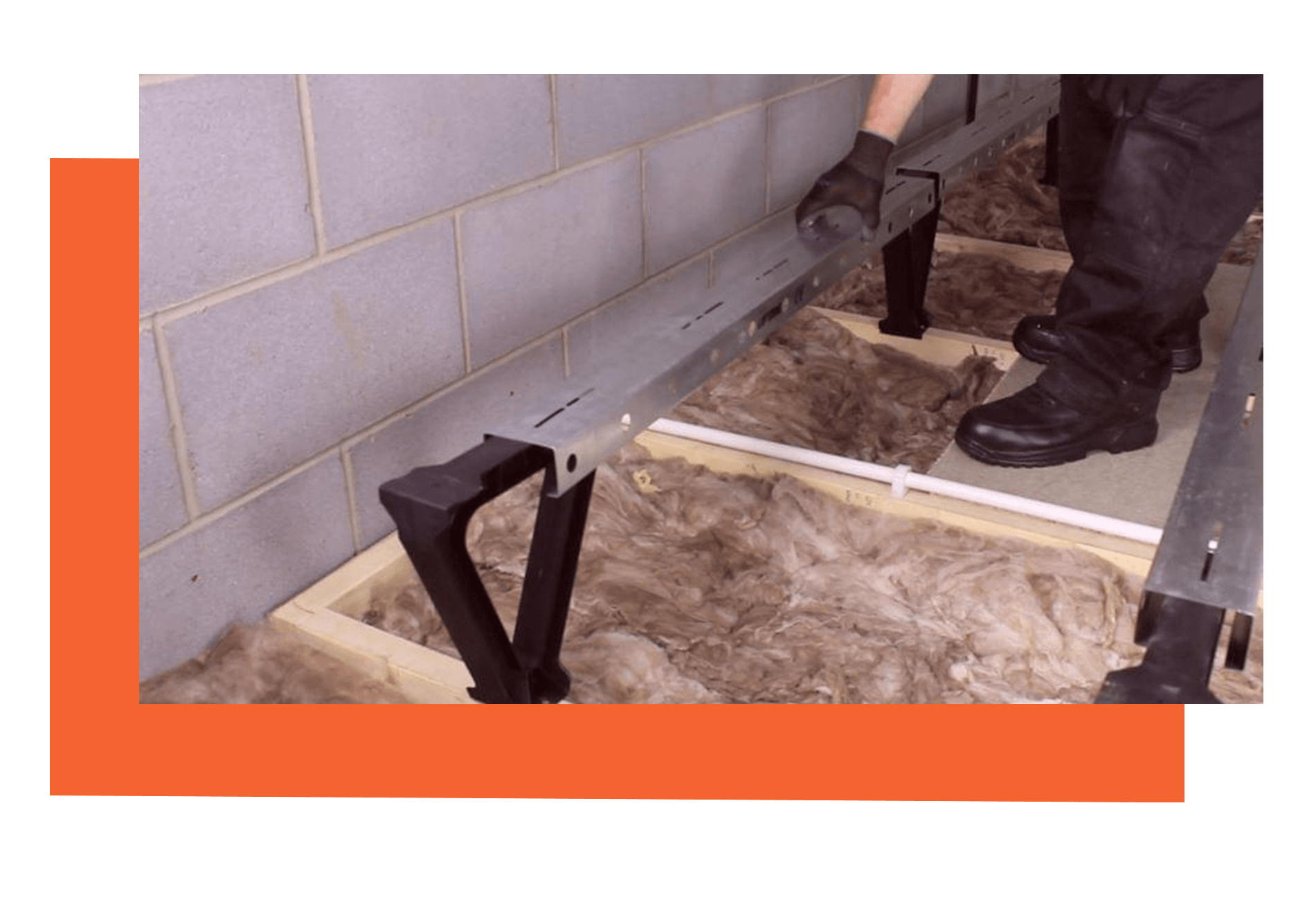 Is it easy to install myself?
Yes, thousands of people have fitted StoreFloor into their own homes. The parts are lightweight and sized to easily fit through most loft hatches. They are simply screwed to each other and into the joists. Loft boards to fit on top are a bit heavier, typically 5kg each, but are still an easy DIY job. 
Note: to fit StoreFloor, we recommend the use of an electric cordless screwdriver.
"The best loft kit there is! Easy kit to handle, the website has all the information you need along with photos and a great YouTube video giving you simple instructions on how to fit it. I hardly ever do any DIY but I'd thought I give it a try and the results are fantastic. I now have a solid loft floor without affecting insulation for my new home. Thank you LoftZone."
"We are two women of a certain age and little DIY expertise but we managed to board the loft in an L shape both sides of the hatch with this product. It was quite easy to do; but took longer than we expected [everything does argh] and it was not easy working in such cramped areas. The instructions were clear [read them twice ] and the fixtures easy to put up; the screws provided were fine but we didn't need them all [so worried we didnt put sufficient in] Was tough drilling through the boards and then the aluminium supports – too hard it went right through leaving no grip for the screw- insufficient drilling = hard work to fix the screw."
"I've just installed the large kit in my Victorian loft. The joists were awkwardly spaced and some of them a bit wonky, but the product is so cleverly designed that I got round the "period features" without much trouble. The resulting floor seems very secure and rigid. It's a brilliant way to create a clean, usable space out of something that was filthy and dangerous."
"Fantastic product, worth the price. Whole thing goes together to form a really solid structure. Also on a new build house the legs need to be this high to properly clear the insulation, shorter products I found are just too short to work."
"Massive thank you to Loftzone for making our newly insulated loft usable again in just one day. After moving everything into our spare room (and there was a lot!) it is such a relief to be able to put it all back and still have loads of storage space and be able to move around without fear of going through the ceiling!"
"Great system, i deal way of building a lightweight raised deck above 280 mm of loft insolation. Would recommend and use again. KDY - Kitchens & Carpentry, Norwich."
"Fantastic bit of kit, I'd say it's the best available on the market. I bought the 6x6 meter kit and added some uni supports so I could put one under every beam just to be sure it's rigid as possible. This has taken me the best part of 4 days work single handed, the hatch took me a whole day of that to complete on my own. For anyone who has a new build or an old build with added insulation then I'd say consider this product as the results are brilliant. The total size of the build is 8 x 3.6 meters and has cost around £800 in total, this includes the kit, boards, electrics, hatch and ladder kit. Looking forward to using it now. Thanks loftzone for a great product."
"I have just fitted the medium kit in my new-build loft. It took me about 5 hours and saved me over £400 compared to the quote I had from a couple of loft flooring installation companies. No snags whatsoever, and I am not a keen DIYer. In fact I hate working in the loft, but this product made it as easy as it can be. I am very pleased with the end result, and would highly recommend this product."
"Recently bought a loftzone kit 1.8x4.8m for our new build house. Conscious that we didn't want to void our 10 year builders guarantee this was the only product we could find on the market that boasted the ability to raise the loft floor above the insulation keeping the air flowing and not voiding our guarantee. Advice was quick and easy via email and installation by myself was a breeze after watching their YouTube video. Highly recommend."
"We have just finished installing loftzone and had our loft insulated, and we are very impressed. It was straightforward to install even in our slightly uneven victorian terrace, and we now have a strong even platform with plenty of space for storage."
"We used loftzone over 3 years ago. The worst/hardest part of working in the loft, is it's not a nice environment, hot and itchy. This however made the process so much faster and easier. I've recommended it to friends and family over the years, and all that have used it are happy with it too. Also, I recall customer service was excellent. Sorry it's late, but highly recommended product!"
The perfect loft boarding solution for the DIY enthusiast.
We aim to make all of our products as user friendly as possible, helping you to reinvent your loft, on your terms. If however you like the idea of raised loft boarding but would prefer an experienced installer, not to worry, we have reliable installers based throughout the UK.
If you're up for the DIY challenge, we have all the tools and information you'll need to make the installation process as guided as possible with our simple to install instructions. 
Have your loft boarding professionally installed.
Click on the Box(es) below to be taken to the websites of your local installers